Departments
Information Technology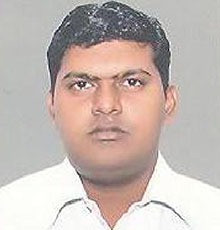 Dr. Ramveer Singh (HOD )
8860606670
B.E., M.Tech., Ph.D., having more than 12 years of Teaching/Research Experience. More than 40 research papers are published in National/International Journals & Conferences.
Welcome to Information Technology Department at Greater Noida Institute of Technology, Greater Noida. GNIOT is recognized as the country educator of IT innovators of tomorrow. Those who wish to study IT will acquire identification that is relatively unconstrained by nationally-specific practice standards & practices. The Department has dedicated faculty members who are well experienced in both Industry and Academia and also having good research background.
The Department of Information Technology is preparing its graduate engineers towards the challenging technology revolution that will help shape the future of India for many years to come. The department also features strong undergraduate teaching, research opportunities for Information Technology majors, and a nationally recognized honor society.
I am confident that the students of the department would justify the credibility of the department by showing a high level of professional competence in their respective job fields.
I wish Best of Luck to all of them.